Change your Property Management Business
in 30 Days*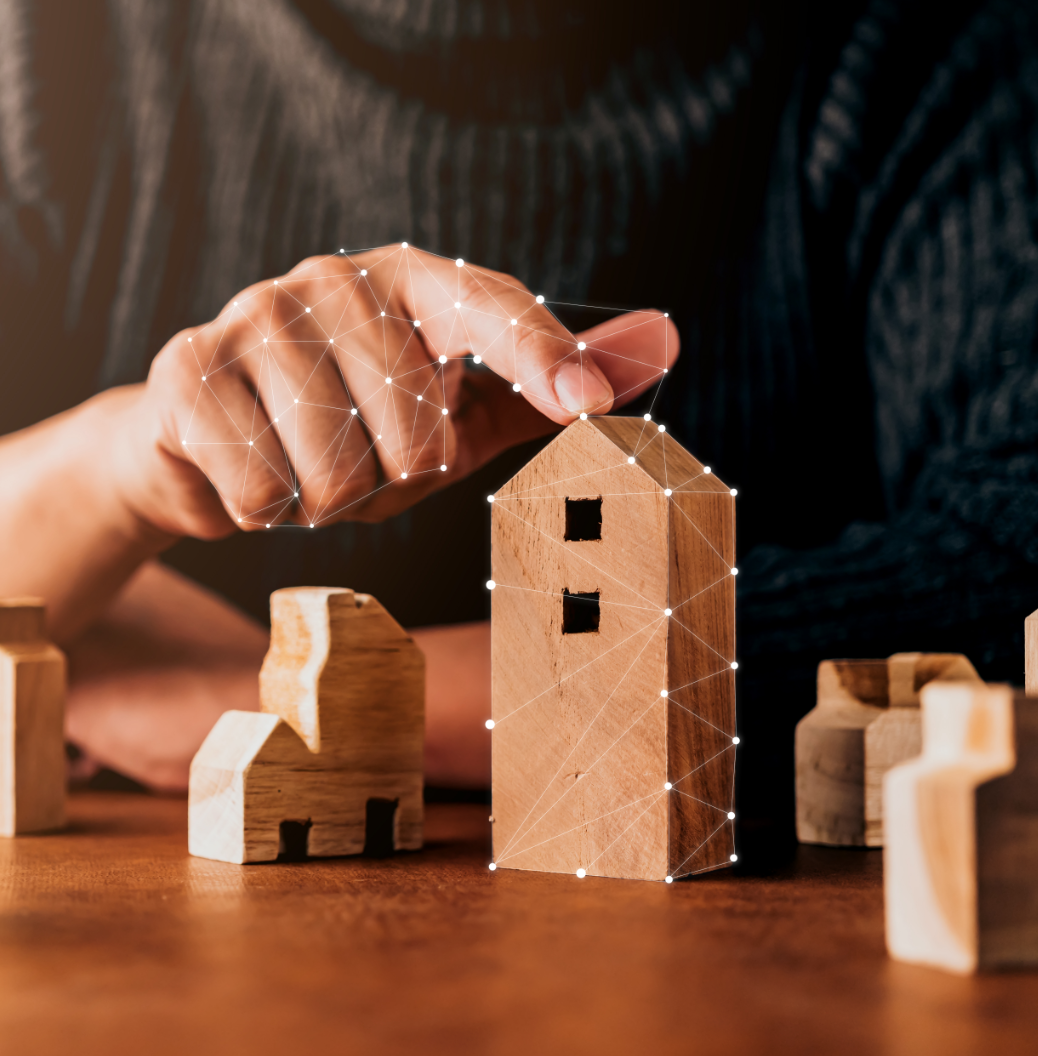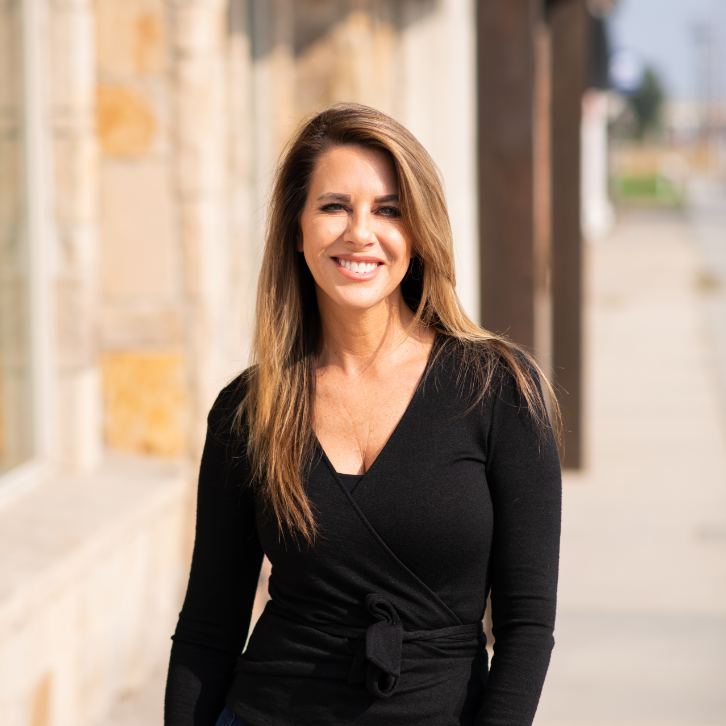 *Results are subject to and agreed upon scope of work and measurable deliverables.
Become a Disruptor in Your Market in
30 days!
What is a disruptor?
Creating a disruption with your business means upending the norm and displacing your market leaders with superior experience and excellent services. If you're stuck in the status quo, haven't seen growth in a while, or you're starting a new company, there's no time to waste to position your property management company at the forefront of your market.
What if you were only 30 days away from disrupting your market?
It might be hard to believe that in one month, you could experience the results you've wanted all along from your property management company. It's overwhelming to feel like you're "just another" property manager in your market—but the "status quo" isn't good enough for anyone. As a leading property management consultant, our #1 goal is to make your business a success.
No More Status Quo!
There is a way out of the "status quo!" Disrupting your industry is within your reach with the right insights, strategies, and tools. We focus on people, process, and technology to help your company rise above where you've been and lead the way to a more successful future in your market.
It's time to become a disruptor! Let Real-Time Consulting Services help you implement a new way for your business to work and watch your business grow.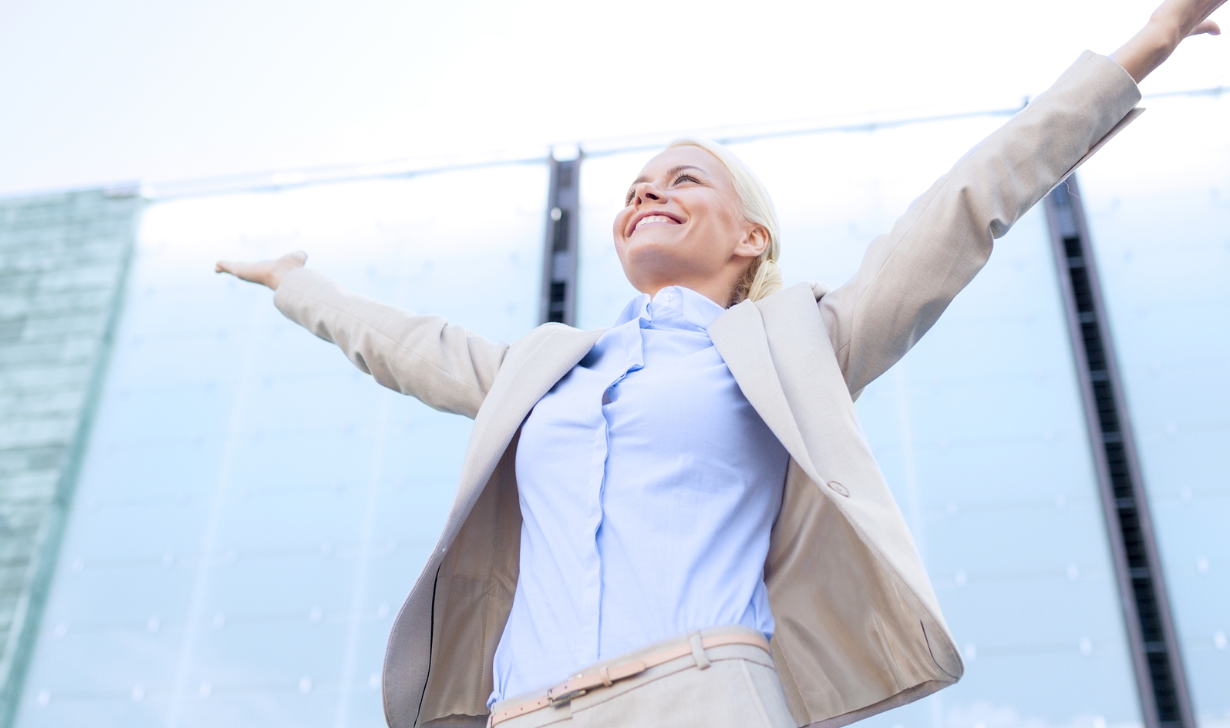 Your Business Need a Disruption
To become a disruptor in the market, we must start with your business. What you've done for so long isn't wrong or bad. However, without interrupting what you do and incorporating a fresh look at your operations, people, and technology, you'll never grow beyond where you are now.
Disrupting your business can be scary—but if you want to find more growth, it's a good thing! With the right property management consultant to walk you through the process, you're not alone on your journey toward more success.
Disrupting Requires Change
Becoming a disruptor probably sounds exciting—until you realize that you must lead the way for change for your company. Bringing in a qualified third-party expert to review your business and recommend improvements is one of the best things you can do for growth!
Here's how we build a sustainable 30-Day Disruption Plan for your business.
1.

We Study Your Business

We can't recommend effective changes without first understanding what you do—and how you do it—now. Real-Time Consulting Services takes a "hands-on" approach to your business by diving in and doing a forensic diagnosis from the foundation to the top.

Our method is unique: We speak to all key players in your business because your company structure and culture is just as important as establishing the processes that make your business run better in the future. Your employees are the best resources to help us learn more about what a day-in-the-life looks like for your company and clients!

We're Thorough Because It Matters

A 30-Day Disruption Plan is aggressive! For it to also be effective, we must be thorough in the review and analysis stage.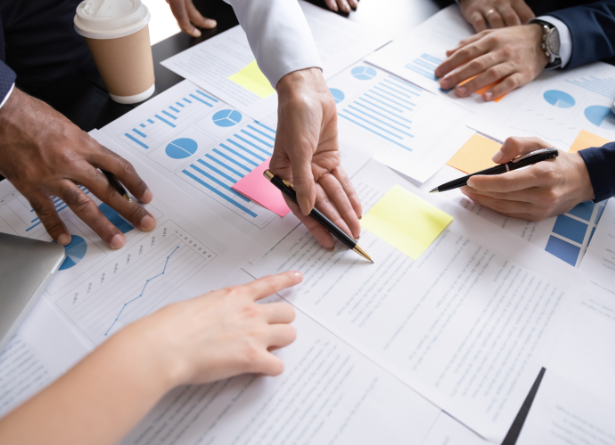 We look at everything about your business and service area, including:
Your Finances
Letting an outsider see behind the curtain at your company's billable, payroll, invoicing, and cash flow can be stressful. Our approach is compassionate, yet thorough because we're not here to judge! We're here to help.
A financial review includes:
Your fee structure
Are your fees competitive? We often find that a price adjustment that better fits the market helps improve a company's bottom line.
Your revenue sources
What are they and how do they support your bottom line? Are you missing opportunities for additional streams of income, or are any of your current services working against your profits?
Your cash flow
We review overhead costs, how you use revenue, how much of your gross income is profit, and if you're on-target toward financial goals.
Your history
Your prior-year performance helps us gain context for your current finances. We examine how your door-per-staff member metrics, fees, revenue sources, and expenses look on Profit & Loss reports.
An in-depth look at your company's performance over the past few years helps us understand what has (and hasn't) worked well for you.
Your Market
How are you positioned in the market now? If you're not #1, we have work to do to get you there!
Our market analysis includes:
Local economic, housing, and demographic data
We look at the number of rentals in your market, how many are single-family vs. multi-family properties, occupancy rates, and more.
Rental market analysis
We research average rental application fees and rental prices per square foot. We also review how long available rentals stay on the market.
Your competitors
We look into property management companies in your market and compare them to your services, pricing structure, marketing strategies, and more.
Your place in the market isn't static. With our insights, we help you get to the place you want to be in your market—and stay there!
Your Marketing
When it's time to relaunch your business as a market disruptor, a strong marketing strategy must lead the way.
To analyze the effectiveness of your marketing budget, we'll study:
Your current marketing strategy
Including tools, processes, KPIs, cost to acquire a new lead, how long it takes to convert a lead to a new client, and more
Your content
Including digital and offline content and campaigns, and how you utilize your content for inbound and outbound marketing strategies
Your brand
Including how it stacks up in the market and throughout your company.
Your business can't move forward to disrupt the industry without a successful marketing strategy. Our 30-Day Disruption Plan for your business includes the best marketing strategy and tools to launch new growth!
2.

We Analyze Your People

Your growth can be a direct reflection of who you have on your staff and how they work within your organization. But sometimes your best people aren't set up for their best performance! When your team stays stuck behind outdated processes, the wrong roles, or antiquated technology, your business can't grow.

We understand that this step in the process can be scary for you and your team. We're not here to judge or point fingers. However, we are here to identify each employee's strengths and weaknesses and reallocate them according to how they can best serve your company and clients.

Our people process includes:
Reviewing roles, responsibilities, and capabilities
Recommending staffing changes or role adjustments
Identifying the roles your business needs for growth
Real-Time Consulting Services handles this part of our consultation services with great care and sensitivity to help your team feel confident in their roles and enjoy the work they do!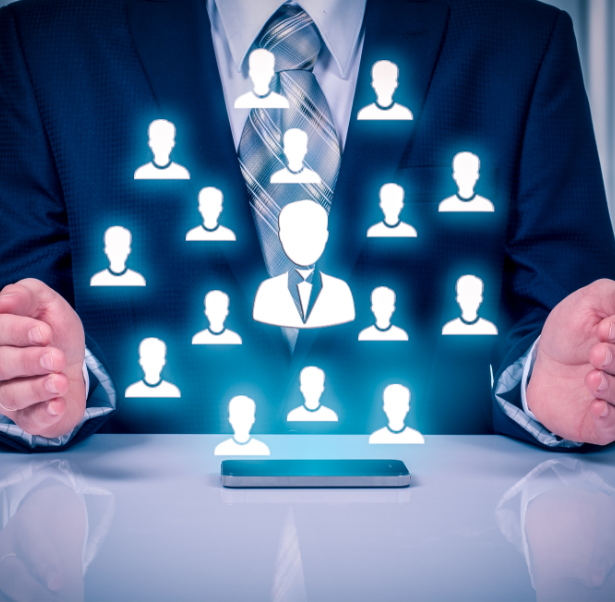 3.

We Evaluate Your Processes

The most talented property management team can't outwork a bad (or ineffective) process. How you structure your operations either sets your employees and business up for success or creates roadblocks your team must try to overcome (every day) to serve clients and renters.

Our operational review includes:
Understanding your workflows
Make-readies and property turn times
Tenant move-ins and move-outs
Identifying redundancies
Property marketing and leasing processes
Inspection and maintenance schedules, requests, and completion times
Rent collection and lease enforcement
Lease Renewals
Marketing, sales, and business development
New property or client onboarding
You can't become a disruptor without running a well-oiled machine of people and processes that delight customers and allow room for more doors. Real-Time Consulting Services looks for opportunities to add or improve process automation to enhance how your employees work and the client experience.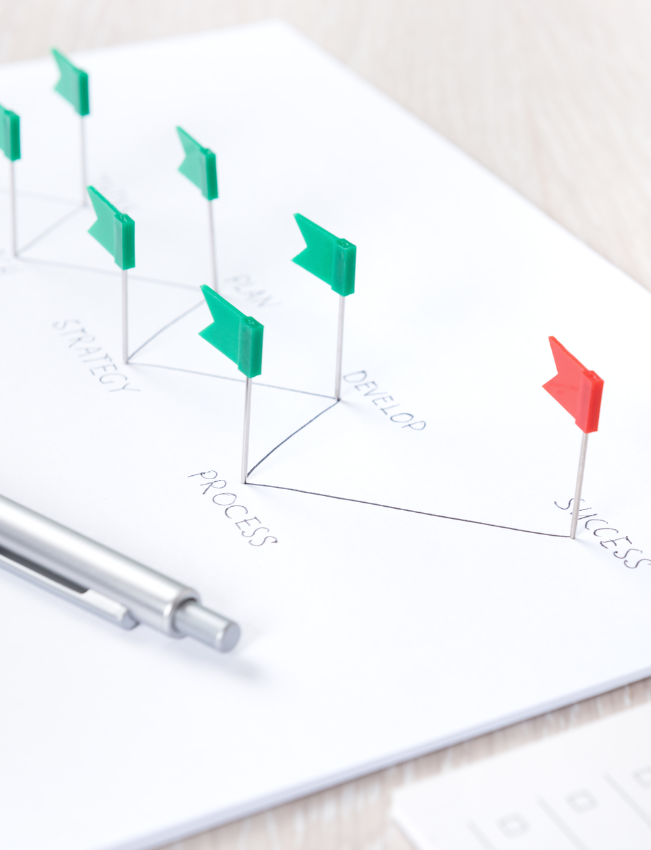 4.

We Examine Your Technology

There's no way around it if you want to grow: technology today is as vital to your business as your employees are in helping manage and run it! If you haven't upgraded your business to the latest property management and marketing software solutions, you can't become an effective disruptor in your market.

Your Business Needs a Customized Solution

With so many technology options, how can property managers know which solutions are the right fit for their companies? Real-Time Consulting Services helps you put together a customized solution based on what's available and the options that work best for your growth.

Your system must integrate:
CRM (Customer Relationship Management) software
Website listing and feed services
Property management software
Electronic signature software
A task management system
Accounting, commission tracking, and performance reporting
An application provider
When technology works in your favor, you save time, work faster, and eliminate duplications that are time-consuming and ineffective. Mastering property management technology helps you disrupt your market and stand out from your competition!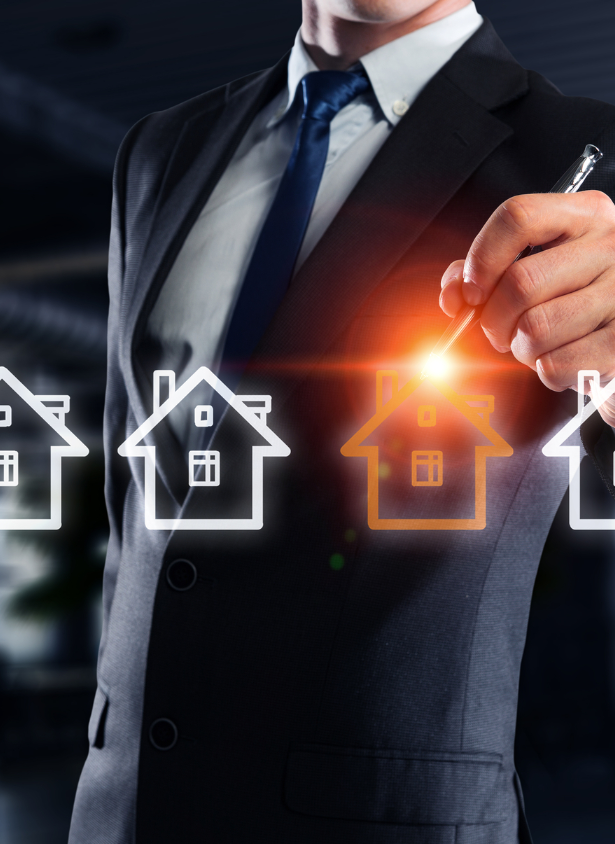 Study First, Then Implement and Train
We don't leave a 30-Day Disruption Plan at your doorstep, then move on to our next client. Real-Time Consulting Services walks with you through the implementation of new processes and software. We also train your employees to adjust and follow-through with new processes and adapt to changes in their roles.
Our job is to help your business become the best it can be with the very best property management insights, technology, employees, and processes! We make sure you have what you need to succeed and guide you to becoming the premier disruptor in your market.
Your 30-Day Disruption Plan Can't Start Without You!
Contact us to schedule your free consultation, and let's get started.