The property management market is quite a profitable one. By the end of 2020, it was worth about $88.4 billion. That means there is always room for growth in your business. Hiring a property management consultant can help you jumpstart those changes. But there's plenty you can do on your own as well.
You can start by performing tasks that will improve your investment portfolio in the next 30 days. Some of these tasks will mean changes to your property management systems. But they will be worth it in the end.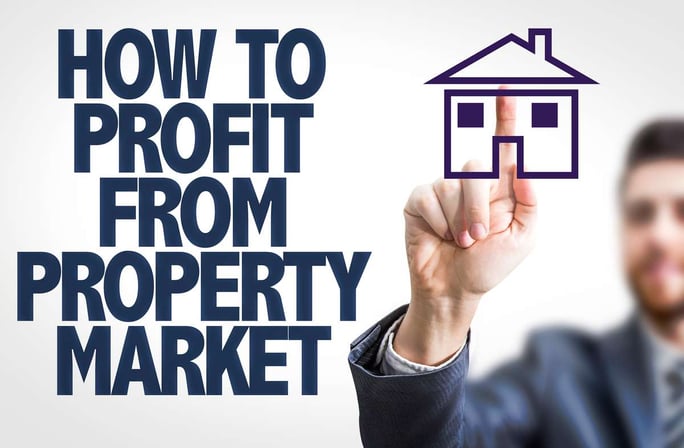 Below are a few things that you can do as a property owner and manager to improve your portfolio within a month:
Add A Mid-Lease Inspection to Your Lease to Catch Potential Problems
A lease is one of the most important contracts for anyone in the real estate investment business. It sets out the rules that you and your renters must adhere to. Your lease may have typical details such as the length of your lease terms, the guidelines on repairs and maintenance, and how much rent you will be getting.
While all these details are essential, they are not enough. It is perfectly acceptable for you to perform up to three inspections each year on your rental property. You may want to include a mid-lease inspection in your leases. A property management consultant will advise you that it is not enough for you to do an annual assessment of your property. You need to check on your properties more frequently to ensure that no damage is being done.
A mid-lease inspection will enable you to get to know the renters, find out if their appliances are in order, and determine whether renters violate the regulations they should be following. Also, renters will get a reminder of the role they need to play to maintain your properties too.
By finding out problems before they get out of control, you will avoid costly repairs. And renters will be more likely to renew their annual leases since they will be more comfortable.
Set Aside Some of Your Rent Profits Each Month for Emergencies
As a property manager, you need to prepare for emergencies. You need to have property management systems to handle issues like flooding, roof damage, burst pipes, and gas leaks.
The smartest way to prepare for emergencies is to set aside money each month from your rent profits. The national average rent in the U.S. is anywhere from $1,600 to about $2,040, depending on the size of the home.
Assuming that you set aside 10% of that money each month for emergencies, you would have about $1,920 to $2,450 each year. That would enable you to tackle some basic projects to deal with emergency repairs in your rentals. Then when disaster strikes, you won't have to stress yourself to find the money you need to cover the costs of fixing the problems that arise. If you're working with a property management consultant, you'll also save money on those emergency expenses, as they'll help you find qualified vendors and keep your repairs on schedule.
Having money set aside for emergencies improves your portfolio by arresting damages to your rentals before they get worse. And that ensures that your cash flow remains positive.
Learn How to Take Better Photos for Your Property Listings
Losing renters is not a great feeling, especially if they took good care of your rental property. But it is sometimes inevitable.
The loss of a renter also means lost rental income. When your property stays vacant, you must still pay for regular expenses such as taxes, mortgage, repairs, and routine maintenance, among others. That means you will be losing money.
The average vacancy rate is 6.8%. Your goal is to lower that rate as much as possible. That's because the longer your rental property stays without a renter, the more money you will be losing.
If you struggle to attract renters, then you may want to look closer at your photo listings. People judge by appearance. You may have beautiful properties that are in excellent condition. But if your photos don't show that, then potential renters will dismiss your rentals and won't bother to view them.
So, one way you can improve your investment portfolio is by learning how to take better photos for your property listings. Improving how you take advantage of lighting to showcase your homes or learning how to highlight focal points may be all you need to make your pictures stand out.
Then you can begin to generate more interest in your rental properties among higher-paying renters who want a good home. The more interest you generate, the higher you can price your rent. And that would boost your annual rental income.

Streamline Your Business Operations
You need to take a deeper look into your property management systems to streamline your business operations. Start by finding and digitizing your real estate business paperwork and reports.
Also, embrace simple technologies such as online-based appointment scheduling and invoicing software to reduce your workload. That will leave all of you in a better position to concentrate on managing and marketing your properties better. You can then grow your business by taking on more property owners as clients.
Would you like to learn more about how you can set up your portfolio for success in 30 days?
Contact us today to learn how a property management consultant can help!