Having a tailored solution for property management can help you maximize the potential of your property management company. One of the ways they can help is by reducing that "lost" feeling that can come with not being sure where to go next.
Even if you've been in business for a while, and you feel confident that you can get the job done, there are likely improvements your company could make. If you aren't working with a consultant on a solution tailored to your business, you might not know what those solutions should be.
Tailored property management solutions help you achieve more success and faster growth. They can also give you some great ideas to build on, allowing you to focus on innovative plans and develop goals for the future. Here are some of the most important things to consider when looking for tailored solutions.
Understanding Your Property Management Business' Unique Needs
Each property management business is different, even though they all have similarities. Recognizing and acknowledging those differences makes it easier to create solutions that will work for the business. If you're a one- or two-person business, you'll probably need far different things than a large, multi-location management company.
Being open and honest about your needs is the right choice when looking for tailored ideas and experiences. If you hold back, it's harder for a consultant to help you, and you're not as likely to get the kind of support you need. Don't be afraid of change, as it can give you excellent opportunities to develop your business further.
Customized solutions can have the biggest impact when you need to address specific challenges with your management company. After all, they're designed to target your individual business needs, not generic options for all property management companies. You want what works for you, and that means a focused approach.
Property Management Consulting Has Significant Value
Seeking guidance from a property management consulting service has many benefits for your management company. You can get information you might not be aware of about aspects of your company you might not realize even need adjusting. Don't settle for anything less than tailored options, as a consultant will know what to look for when helping you.
Because property management consultants are focused on your business when they work with you, it is easier for them to provide the tailored strategies your company needs for improvement. They aren't going to suggest that you do the same thing your competitor is doing or the same thing a different-sized company in another location is doing. They'll only be looking at your company.
Identify Areas That Need Enhancement
Every business has some areas that could be improved, and identifying those areas is part of what a good consultant will do for your property management company. Even if everything is going pretty well for your property management company, that doesn't mean things couldn't be better. There are likely areas you haven't considered or realized regarding the changes you can make.
By exploring professional solutions, property management businesses just like yours can enhance what they're offering to clients and tenants. That results in a stronger business because the people you're working for are happy with what you're giving them. Tenants stay longer, and you have less turnover, which means property owners are satisfied and will continue using your services.
Each one of the identified areas is a potential location for optimization and growth, which can increase the success of your business and carry it to new heights. You may not be ready to make all the suggested changes at once, and that's okay, too. The most important thing is that you have the guidance and data you need so you can decide how you want to use it.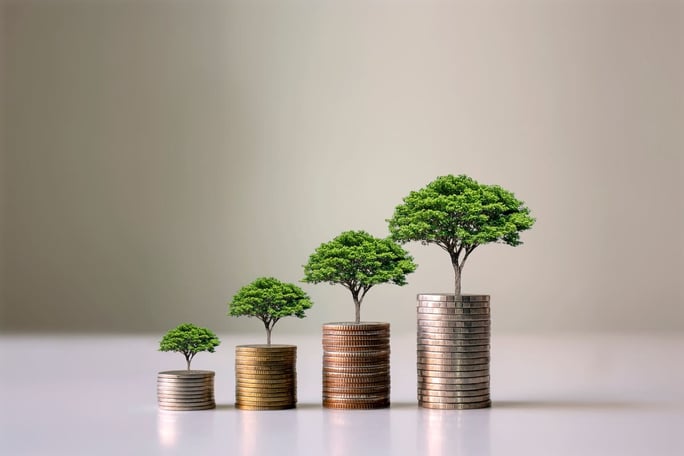 Profitability and Efficiency With Tailored Strategies
Tailored solutions are very powerful in increasing the efficiency of your proper management business and streamlining your operations. Property management companies can readjust some of their processes with the right professional solutions to do more with less. That increase in efficiency can have significant value for your company, tenants, and property owners.
Boosting profitability matters, but you don't want it to come at the expense of tenant and property owner satisfaction. Fortunately, there are ways to find a balance and have the best of both worlds. Then, your company will continue to bring in revenue and profit, and the people who rely on you for good management services will feel like they're getting their money's worth, along with fair treatment.
Leverage the Power of Innovation and Technology
New technology and the innovative practices it can create make maximizing property management potential easier than ever. Property management solutions that combine technology and innovation can move your company forward more easily. Don't be afraid to use technology to automate processes and grow your company faster than before.
Not everyone feels comfortable with the rapidly changing nature of the technological landscape, but it's the future, and your competitors are likely already using it. You don't want to get left behind or have your company struggle because other management companies in the area are doing much more (with much less effort) for their property owners and tenants.
Fortunately, when you're ready to bring more technology into your business, there are a lot of different tools and solutions that can enhance your performance. That includes general property management software but also chatbots, automated options for email lists, reminder texts, and other services, and AI-based opportunities for bookkeeping and other aspects of your company.
You can use virtual services for showings, lease signings, maintenance requests, and more, making it easier and more convenient for your company to grow without adding a lot of extra time and expense. Innovation and technology are both so powerful that you want to ensure you're making the most of them. Use their value to your business' advantage.
Be Sure to Measure Adaptation and Success
If you're not measuring how you're adapting to changes and the level of success you're experiencing, you won't have all the information you need. Tailored solutions should work well for you because they're designed with your company in mind. If they're missing the mark, though, you need to know that sooner rather than later.
The best professional solutions property management companies can use are the ones that show them what matters and whether they're hitting their targeted goals. You also want to make sure the solutions you're choosing are flexible so you can use them the way that works for you and meets your needs.
Additionally, you need to be prepared to use the performance data you collect to adapt your strategies so you can make the most of what you're learning about your company and the industry. You might find that something you're doing isn't working as well as you thought it was or that an unlikely idea is really the best one for a situation.
There's nothing wrong with making changes you might not have expected or thought about simply because those changes look to be the right ones. It's worth considering anything that helps your business and keeps clients happy because, in those kinds of situations, everyone wins.
Tailored Solutions Can Have a Long-Term Impact
When you implement tailored property management solutions, you create the potential for lasting impact and change to improve the health of your company both now and in the future. That's good news for you, your employees, your clients, and your tenants. It's also good news for future employees, clients, and tenants because they'll have the benefit of your great property management company in their community.
Ongoing growth and continued success are both hallmarks of a dedicated property management company that's open to change. Even if you've mostly avoided significant changes in the past, or you've been doing things the same way for a very long time, being willing to adjust and adapt is so valuable for your management company and everything you want it to be.
A change you make today could affect what happens years in the future. While it's impossible to get everything right, tailored solutions to your property management needs can help you continue to make the most of everything you do.
Get the Tailored Solutions You Need With Property Management Consulting Services
Tailored solutions are vitally important when you want to maximize the potential of your property management business, and there's no reason to settle for less. You don't have to just accept where you are, and if your business isn't growing like you want it to, it's time to work with a consultant to see the change you want.
Exploring consulting services is the best way to customize the growth of your business for the future, and add to your peace of mind, as well. Consultants aren't looking at your business the same way you are, and they'll see areas you might overlook where change would benefit you and your clients, potentially for years to come.
Ready to get started? Schedule a free consultation today and get the tailored solutions your property management company needs and deserves for ongoing growth and success!