What are your roadblocks to growth? Doing more with your property management business is challenging when inefficiencies stand in the way.
Starting strong as a new property management company is commendable! However, an impressive beginning can't carry you through long-term success without adjustments along the way. What worked well for property managers as recently as five or ten years ago no longer delivers the high-quality, optimized service that real estate investors and renters expect today.
Sometimes improving your property management company operations is as simple as making a few adjustments to your processes. Other times, a deep-dive review of your operations, staff, and technologies reveals areas where significant optimization must take place before you can grow. As a property management consultant, we find improvements in the following areas make a big difference for business operations (and profitability).
Analyze Workflows and Staff
To improve operations, it's critical to understand current workflows and how your team functions within them. What's working? What isn't? You might not need to throw everything out, but improvement can't begin without a thorough analysis of everything you do now (and who does it).
Many property management business owners find it challenging to apply objective analysis when reviewing operations. It's not uncommon—or a sign that you're not a good business owner! Successfully optimizing operations often requires unbiased, third-party insight to tackle tough issues and uncover hidden problems, then recognize the best solutions to move forward with improvement.
A property management consultant is an excellent resource to review and analyze operations, then recommend customized solutions to help you grow and delight more customers in your market!

Train Employees (Then Train Them Again)
We're not suggesting that training should take priority over daily client-serving tasks. Burdening employees with excessive training can lower morale and reduce productivity. However, the better your employees understand their jobs, master tasks, and stay current with up-to-date property management best practices and technologies, the better they can deliver excellent customer service (and boost your profits).
Employee development is never over. It's never "one and done," with the hope that each team member can always deliver what your business needs. Property management business owners who continue providing ongoing training and advancement opportunities will keep their best team members longer. They also develop a staff that can handle more clients and delivers the best property management experience in your market.
A property management consultant can help you identify employees who need more training to improve their productivity level. We'll also help you identify your rockstar staff members who haven't yet realized the full potential they can deliver for your business and clients, then develop training programs to help them grow.
Plan Ahead
Will your current processes grow with you? Outdated workflows and systems slow your operations and make it difficult to become more efficient or grow your business.
Your operating systems, processes, and employees should accomplish what you need today. However, building workflows or hiring employees that can't grow or adapt to changing clients and business needs will soon put you behind the market competition.
Becoming a disruptor means leading the way with the best property management service in your market. Business owners can't do that if they don't plan ahead and think of the future for their business and client needs. We're not suggesting that you over-staff or buy expensive technology solutions that you don't need now. However, a property management consultant can help you meet today's needs while planning for your future by:
Recommending technology solutions that meet your current needs and budget while providing long-term growth flexibility as you need it
Helping you staff your agency with key personnel

now and forecasting

potential next roles

to fill as your business grows
Identifying the type of employees you need to serve you well now with the capacity to learn and do more down the road
Developing

processes that can adapt

as-needed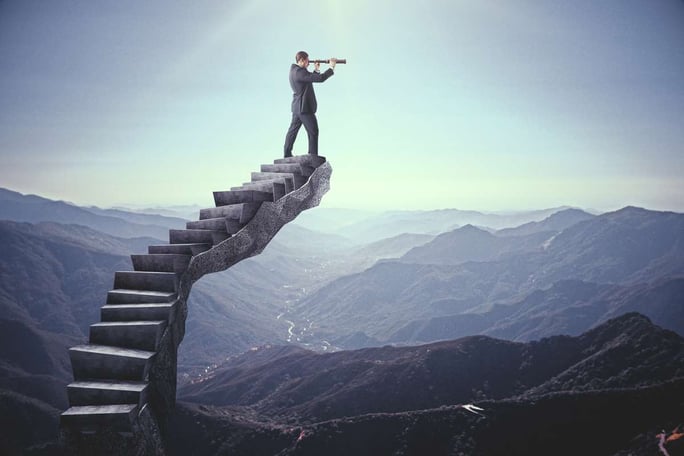 Improving your operations requires thinking beyond today! Business owners can't afford to be short-sighted when seeking effective improvements to stay competitive. Fixing flaws that only improve what you do today can put you in the same situation sooner than you think: outdated, not growing, losing your influence in the market, and falling short of your business goals.
If planning ahead is hard to do when you're not sure how to improve your operations today, the best property management consultant can help adjust your view! We have insight into improving today's operations to lead you into more future (and ongoing) operational success.
Improve Your Future With an Expert Property Management Consultant
Whether you're a new property management business owner or you're a seasoned property manager that's ready to grow, improving your operations is a key to future success! Real-Time Consulting Services helps property managers analyze operations, technology, and employees to provide optimization and growth solutions. Contact us to book a free consultation and see how we can help your business grow!