Published February 25, 2021
Updated June 12, 2023
Efficient operations for your property management business include taking a look at the work on your plate and finding ways to delegate tasks that should no longer be there because you're the boss. However, shifting your mindset from 'employee' to 'business owner' can be challenging—especially if you're a hands-on person who likes to do things yourself to make sure it's done right.
As a business owner, you're no longer a landlord or simply a property manager. You're in charge! So, if you're trying to run a business, manage a team, and still do everything you used to do as a property manager working for another company, you'll never see the success you want as a business owner in your market.
To delegate tasks off your plate, you have options that can help minimize the cost of a new employee while helping you refocus your time and energy on building a business. As an expert property management coach, we love the idea of virtual assistants for business owners! Here's how to make the most of a virtual assistant and grow your business.

What Is a Virtual Assistant?
Before your mind goes to a sci-fi future for your company, 'virtual' doesn't mean artificial intelligence. A virtual assistant (or VA) is a live extension of your company that can take on some of the routine business tasks that bog down your time. However, this type of assistant doesn't become an employee or need a desk in your office space.
Virtual assistants are an ideal solution to handle support tasks without requiring the benefits of a full or part-time employee.

Most virtual assistants are freelancers who add expertise and time to your workforce without overwhelming your overhead budget.

A VA can handle administrative tasks that don't require property management experience. They are an excellent way to streamline your operations and free more time in your schedule (and employee schedules).
You and your team are then free to focus on client-related tasks and property management responsibilities.
How Can Property Managers Use Virtual Assistants?
If they aren't fixing maintenance issues or handling difficult renters, what can a virtual assistant do to help your property management operations run more efficiently? Start by identifying specific tasks that can shift to a VA to improve your efficiency.
You don't need an assistant with extensive property management experience. Some experience is a perk. However, a quality VA can adapt to any tasks that become their responsibility.
General Administration
Excellent virtual assistants can help organize your business and processes through general administration tasks, including:
Manage email and voicemail inboxes
Respond to general inquiries and traffic calls to the appropriate team member
Contact potential renters and help process applications
Manage property listings
Send emails to renters, owners, and potential clients
Calendar management
Data management and updates for property management software
Review property leases
Transcribe calls and prepare reports
Schedule meetings and showings
Participate in marketing functions
Monitor social media
Follow up with vendors

Basic bookkeeping

, including tracking expenses and income

Monitor lease renewals, maintenance schedules, and other property details



Virtual assistants with these skills can enhance your property management company structure and productivity!
Business Document Management
Property management companies deal with more than their fair share of important paperwork. A VA can help you:
Manage paperwork for your company's business entity
Coordinate the completion of legal documentation
Be a point of contact for multiple parties involved with legal documentation
Manage share agreements, tax documents, financial reports, budgets, inspection reports, and statements.
Virtual assistants can offload routine work from your plate and from your team member's responsibilities to increase the capacity for you to pursue leads and interact with existing and potential clients. When your team can focus more on delighting owners and renters—without the detailed work involved with routine tasks that an assistant can handle—your operations become more optimized.
You'll love the improvement to your bottom line!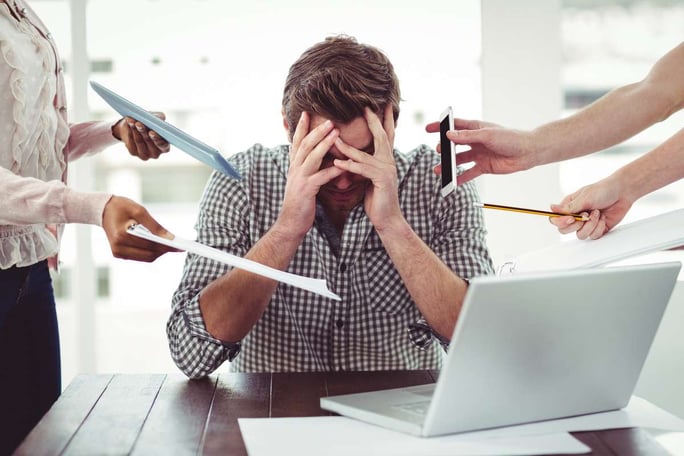 An International Workforce
Where are these virtual assistants to add to your team? In many cases, the best VAs and resources for your property management business can come from anywhere throughout the world.
Because they work remotely, they can be located just about anywhere. However, make sure they can operate effectively within your time zone, understand your operations, and boost productivity.
Additionally, your virtual assistant should never be never 'out of mind'—even though they won't work in your office. Actively manage the tasks they tackle and how they do their work.
Remember that a virtual assistant is an extension of your property management business but shouldn't take the place of involving qualified team members in property management or client-related interactions. When communicating with renters or clients, a VA should reflect your values and brand as a part of your team.
A property management coach can help you identify the best tasks to move to a virtual assistant. We can also guide you through the hiring process to choose (and train) an assistant that enhances your business.
A Virtual Assistant Improves Your Operations
The right virtual assistant improves efficiency and helps optimize your operations. Let Real-Time Consulting Services help you find the best VA and delegate the ideal tasks for their workload. You'll enjoy more freedom for you and your team to help your business grow!
Contact us to book a free consultation and learn if a virtual assistant is right for your business.
You can also get more of our property management business insights to apply to your company's success when downloading a free copy of our white paper, "Property Management Business Insights."