Property maintenance is one of the truly vital responsibilities of a property manager. Unfortunately, it can also be the most time-consuming and stressful aspect of a property manager's duties.
However, proactive property maintenance practices can take some of the stress out of the equation while improving the satisfaction of your property owner clients and their tenants. So, let's dive into some property management tips about excellent property maintenance and systems that can help you experience better property management success!
The Importance of Managing Property Maintenance
The "golden rule" of maintenance for a property manager is to conduct regular maintenance. It should be a hallmark of your property management services to retain owners and tenants long-term—and help your business grow!
A well-maintained property will attract quality tenants who are more likely to take better care of the property. This, in turn, can help reduce running costs and wear and tear on the property.
Here are a few more reasons why regular maintenance can make you a better and more successful property manager:
Avoid fines and lawsuits due to code violations and safety hazards

Decreased likelihood of emergency repairs and breakdowns

Improve tenant satisfaction, which leads to better tenant retention

Safeguard and boost the value of the property

Quicker turnaround time between tenants

Increase in lease renewal rates
Mastering these critical aspects of managing rental properties helps you help your property owners make more money!
How to Manage Rental Maintenance
Whether you're starting a new property management company or looking for insights into improving your current maintenance practices, property management consultants can help you set your business up for success.
What does a good property manager do to manage rental maintenance efficiently? Being proactive, organized, and having reliable systems in place will help you keep track of and manage the various tasks that arise each day.
1. Familiarize Yourself with Rental Laws
For many property owners, the legal stuff gives them the jitters. Therefore, they choose to trust a property manager to ensure legal compliance.
To operate legally, a rental property must adhere to specific standards of habitability. A property manager must know local, state, and federal landlord-tenant laws that apply to the condition of rental properties to keep tenants safe and avoid penalties.
2. Respond to Maintenance Requests Promptly
Repair requests don't always keep reasonable hours. Successful property managers have systems that can handle any repair request at any time of the day or night.
However, not all issues require immediate intervention. To keep tenants happy and limit further damage, all maintenance requests should be attended to as speedily as possible while prioritizing emergencies that cannot wait for delayed repairs.
3. Schedule Regular Inspections
Property managers should schedule frequent maintenance assessments over and above the site inspections at the beginning and end of a lease term. Regular inspections will help detect problems before they become too severe and costly.
During these checkups, a property manager should:
Inspect the overall condition of the property.

Perform routine maintenance. For example, check the batteries of the smoke detectors, replace HVAC filters, etc.

Check whether there are any repairs needed that have not been reported.
As with any property inspection, make sure to have a comprehensive checklist to work through. Take photos or videos to record the general condition of the property as well as any issues that you have noted.
4. Outline a Routine Maintenance Plan
Repairs can be costly when something goes wrong, but property managers must closely manage client maintenance budgets.
Instead of letting things deteriorate to this point, be proactive with a rental property maintenance schedule. Set dates to attend to allotted maintenance tasks at appropriate intervals. This degree of efficiency is essential if you wish to grow your property management business to accommodate more doors.
5. Keep Track of Expenses
A vital property manager's responsibility is to ensure that both the property owner and the property management business profit from the property's rental.
Therefore, keeping track of maintenance expenses and repair costs is essential. Read through invoices and repair orders with a fine-tooth comb. When a property requires major repairs, make sure you are paying a fair price by comparing quotes from two or three different companies. Then, be sure to report back to the property owner or get their approval before spending maintenance funds on repairs or upgrades.
6. Streamline with Property Management Software
Use technology to simplify the management of rental maintenance. The right property management software can help you to:
Schedule routine maintenance checks

Offer an electronic platform for tenants to register repair requests

Assign repair tasks to specific vendors and track the progress of repair requests

Message and share documents (such as quotes and invoices) with your tenants and property owners
If you're not sure about the right software for your property management company, a property management consultant can help!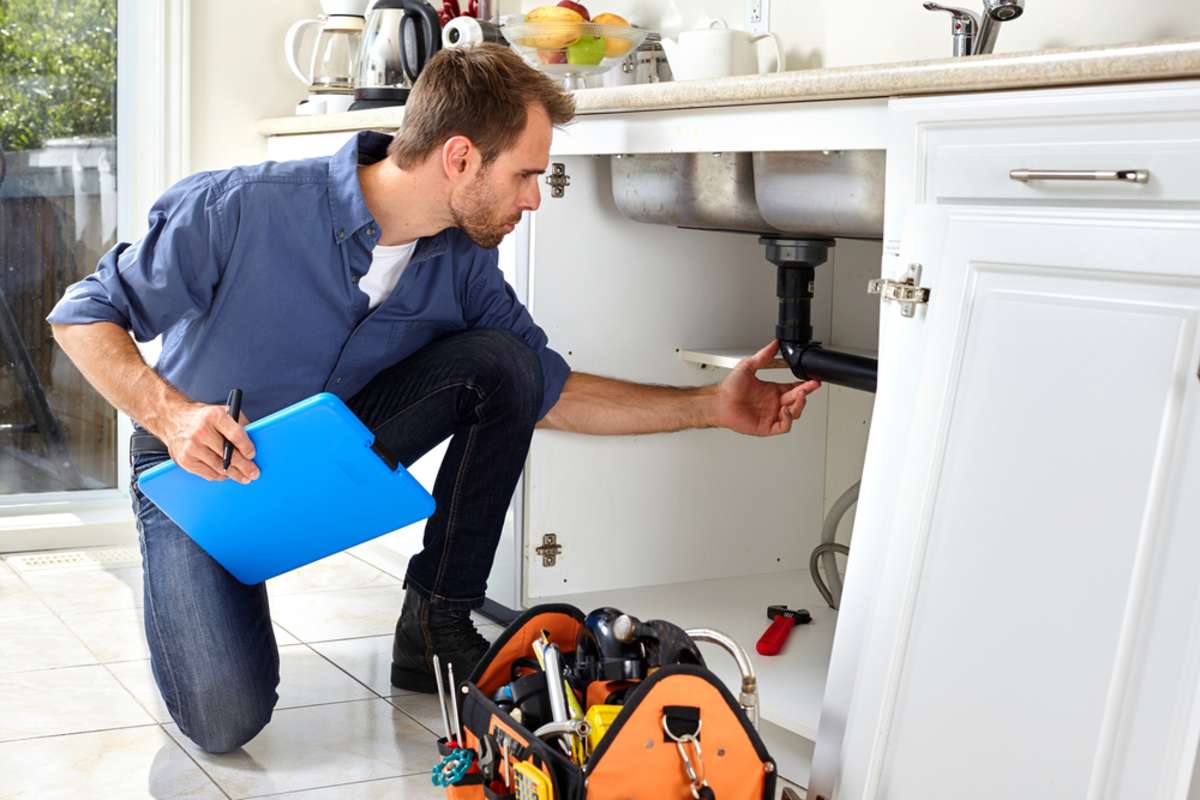 Should You Use an In-House Maintenance Team vs. Outsourcing Property Maintenance?
There are two approaches that you can take when it comes to facilitating regular rental property maintenance. First, you can outsource suitable vendors to oversee routine maintenance. Or you can build an in-house team to manage most of the tasks.
What are the pros and cons of having an in-house maintenance team vs. outsourcing property maintenance?
In-House Property Maintenance
Creating a property maintenance team requires time and effort. Of course, your budget also needs room to accommodate the additional salaries.
However, the pay-off is that you have more autonomy and flexibility concerning your maintenance budget. In addition, it is easier to oversee your team. You will be able to schedule repairs and routine maintenance more promptly. Managing property maintenance in-house will also help solidify relationships with your clients and tenants.
Outsource Maintenance Work to Vendors
If you prefer not to hire in-house staff to handle maintenance and repairs for the properties under your management, consider partnering with vendors in the area. While this can leave you with less control over when those repairs are scheduled and how efficiently issues are dealt with, partnering with the right vendors and contractors can be a beneficial solution for property management companies.
Plus, the advantages to this solution are that you have fewer staff members to oversee and on your payroll.
If you do decide to outsource vendors for your property maintenance, here are a few property management tips for keeping your finger on the pulse of the maintenance requirements:
Hire a vendor coordinator to oversee maintenance inspections, regular maintenance, and emergency issues.

To maintain a solid relationship with your tenants and property owners, follow up with them after the maintenance company has completed a job.
Keeping in close contact with vendors and tenants helps you gauge the quality of work and let your clients know that you are invested in their happiness.
Apply These Property Management Tips To Your Maintenance Practices
For the best property management success, your business must run like a well-oiled machine. Rental property maintenance is a significant aspect of operating a successful company while keeping owners and tenants happy.
Property management consultants can assist you with optimizing systems and procedures to help you save time and build your company's efficiency. Reach out to Real-Time Consulting Services to review your maintenance processes and help you optimize operations!
Good maintenance helps property managers optimize profits. Check your profitability with our free Profit Calculator!