Fewer employees will definitely cut your expenses as a property management company, but that might not be the optimal way to reduce costs. Before you fire everyone, we'd like to offer some insights into the best ways to cut expenses and improve operational efficiencies with the right property management training.
Out-of-control costs can quickly sink a property management business.
While raising your prices can be appropriate at times, it isn't always the right solution to overcome spending problems.
Eliminating critical staff members might sacrifice your quality of services and send valuable clients to other property managers in your market.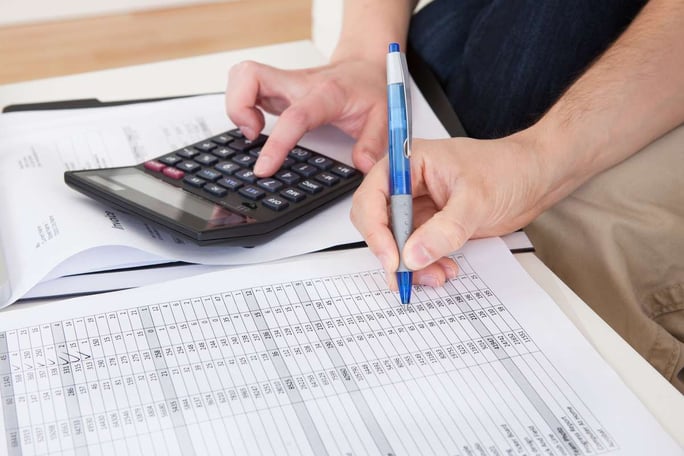 Budgeting is a hallmark of business success, but not every business owner masters this skill without the expert insights of a property management coach. If your business expenses need a reality check—and you need to cut costs—keep reading to make smart decisions about operations, services, and personnel!
Assess Your People
Before you start firing your team, perform an honest assessment of each employee and how they contribute to your property management business's success.
An over-staffed company is expensive. However, letting staff go is a critical decision that needs careful consideration to support your future success.
If you have more people than you need to serve clients well (and support future business), it could be time to cut your team

—selectively.

However, before you reduce costs by eliminating people, consider the roles and property management training you need to support your business, and improve the effectiveness of your talent in those roles.
Removing team members who don't contribute to a positive environment and successful client management is a smart way to optimize your team. However, sometimes better team training can help reduce costs while preserving jobs. Plus, this approach ensures you have the best team to serve current and future business.
Consider Process Changes
When you're sure you have the right team in place, it's time to identify wasteful processes that cost money and time. When your team operates more efficiently with the right property management training, you save money! You also have more capacity to add new business and increase your profits.
Take note: More business can't erase bad spending habits or reduce costs that need to be put into check. A property management coach can help you identify process inefficiencies that increase your costs instead of improving your service to clients.
When you operate inefficiently with existing clients, adding more customers to inefficient processes won't decrease your costs.
You also risk losing business when you perpetuate operations with redundancies and wasteful spending.
Optimized workflows help eliminate costly mistakes, keep your talented team on task (and on time), and support happier clients!
Add (or Update) Technology
Sometimes overhead costs are the biggest culprit to spending too much money in support of business operations. If you're still operating the way you have for the past few years, you could be wasting money on outdated processes and missing opportunities to cut expenses.
New technology solutions can help you reduce costs like:
Too much office or storage space: Cutting your reliance on paper and physical filing systems saves money.
In-person showings that add mileage and time expenses: Keeping the option of in-person showings while adding technology for self-showings saves time and money.
Time-consuming payroll: Dump paper checks and outdated methods to calculate and distribute paychecks for better software solutions to reduce payroll costs.
Finding the right software solutions can be frustrating on your own. The best property management coach helps assess your business needs and connects you to the best solutions for your business. The right technology reduces costs, grows with your business, and helps your serve clients better.
Plus, an expert can provide the property management training your team needs to get up and running with advanced and customized solutions.
Review (and Stick to) a Budget
There's no way around it if you want success as a property management business owner: You need a budget, and you have to stick to it!
If budgeting isn't your 'thing,' it's time for property management consulting services.
At Real-Time Consulting Services, we help company owners identify critical costs and income sources.
We also help you assess current spending habits and eliminate expenses that work against your bottom line.
Building a budget probably isn't the most fun you'll have as a property management business owner—but it's a task you can't avoid. When you have the accountability of a budget, you know how to manage expenses, your team, invoices, payments, and opportunities for growth. Unnecessary overspending becomes apparent when it doesn't fit into the budget you need for success!

Cut the Right Costs With Help From a Property Management Coach
Firing everyone means you have to run your business on your own. While reducing your workforce can deliver an immediate influx of cash, it might not be the solution to cutting the right costs while delivering the best services to customers in your market.
Make smart decisions for your future when it's time to reduce costs.
Real-Time Consulting Services can help you identify wasteful spending and areas for optimization that will reduce costs without sacrificing services.
You might also find that technology and efficiency improvements boost your business while improving your bottom line.
Contact us to set up a consultation and learn more about how we can help you cut the right costs.