To have a successful property management company, it's necessary to find reliable strategies for juggling multiple properties and clients. That can mean limiting some of what you tell or ask them and reducing their input into day-to-day decisions.
In other words, asking how the property owner wants to handle something isn't always the wisest choice when delivering your expert services or managing relationships. Therefore, understanding how to communicate as a property manager is vital and often revolves around your interactions between property owners and your property management company.
Rather than take the risk that asking for the client's input might make managing their property more difficult, the best property management companies can make decisions and execute them in a timely fashion. Here's why not asking for property owner input is often the right strategy!
How a Good Property Manager Works with Property Owners
Property owners who come to you as clients likely do so because they're confident you have the right resources and experience. They believe you can generate profits and take good care of their properties.
To keep a property owner's confidence high, you don't want to reach out to them about every little thing. They'll start to question whether you know how to do your job or think you want them to do a lot of your job for you.
Below are three instances where you have the opportunity to handle common property management issues with expertise (and without asking property owners what they would like you to do).
1. Issues With Property Maintenance
If there's a leaky pipe or a broken dishwasher, calling property owners to ask how they want it handled isn't necessary or productive. If it is an emergency, you likely already know the answer is "just fix it as soon as possible!"
Instead, set up spending limits and established protocols from the beginning of a relationship with a new property owner. That way, you can pursue solutions to maintenance requests promptly without worrying the client.
Then you can let them know about the issues that arose and that you've already taken care of everything for them. In most cases, property managers should ask property owners for their opinion only when an issue exceeds their budget or doesn't fall into the preset protocols established in the leasing agreement.
2. Dealing With Service Animals
Among the most common property management tips is understanding how to handle questions about animals in rental properties. For example, some property owners don't allow pets because they believe animals will damage the property.
However, it's crucial to ensure everyone involved understands the difference between "pets" and "service animals" and the specific handling of each. Asking the property owner about a service animal could lead them to say "no" if they believe the animal is the same as a "pet," which may not be legal.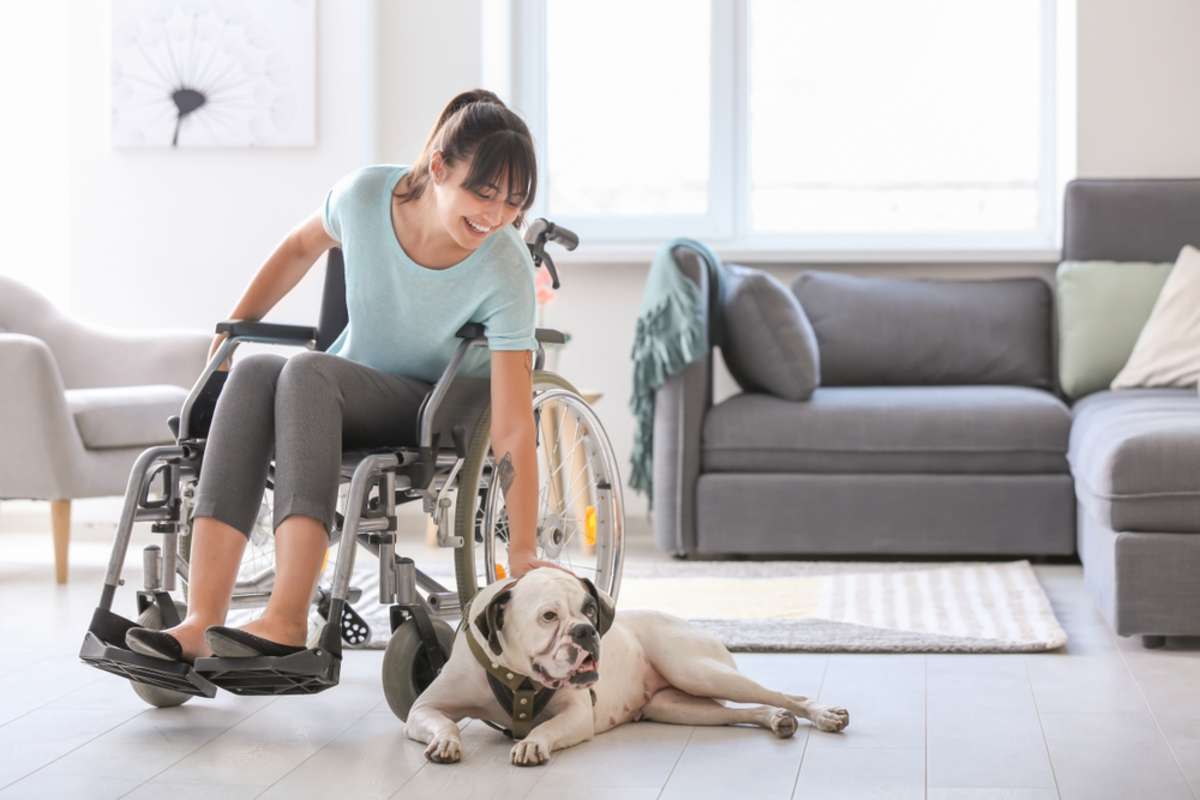 Rather than take that chance, make sure you have a written agreement in place at signing with all your clients. The most successful property management companies have clear language that spells out the details for issues like service animals.
When a tenant is approved, and they have a service animal, you can let the property owner know about the animal, that you've vetted the animal and the tenants, and that you're monitoring the situation for anything that doesn't meet legal guidelines. That helps improve the property owner's peace of mind.
3. Rent Not Paid on Time
It isn't uncommon for a tenant to be late on rental payments. However, you don't want to have to reach out to the owner every time it happens to ask them what you should do about it.
One of the most important property management strategies is to always have a solution before contacting the client. If you don't have a solution and you're calling the property owner to ask what they want to do about late rent, you'll lose that property owner's trust. They may also jump to trying to evict the tenant quickly and be upset if you choose another course of action.
Before you call a property owner about a late rent collection with a tenant, make sure you have information regarding what you've already done. Learning how to communicate as a property manager also means letting the client know about the next steps, too.
Make sure you're clear with the owner and that they understand they don't need to do anything at this time. You're letting them know what's going on, but you're not asking them to handle the issue. It's already under control.
The Most Successful Property Management Companies Are Experts in Taking Control
As property managers, remember that you're the one in charge of the management of the property. Of course, it belongs to the client, and they can make suggestions and share their opinions. However, they hired your property management company to manage their rental property, and you are the expert!
Ready to learn more about effective property management? Real-Time Consulting Services can help you evaluate your processes and approach to property owners to help you inspire confidence in your clients!
Try our free Profit Calculators to evaluate and optimize your business operations.